2. Impuesto sobre Actividades Económicas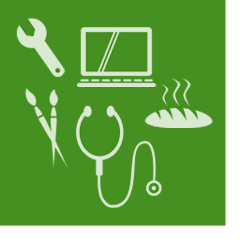 El Impuesto sobre Actividades Economicas (IAE) es un tributo directo de carácter real que grava el mero ejercicio en territorio nacional de actividades empresariales, profesionales o artísticas, se ejerzan o no en local determinado y se hallen o no especificadas en las tarifas del impuesto.Its management is shared between the General State Administration and local offices or AUTONOMOUS COMMUNITY, according to the type of charge (municipal, provincial or national) by the that pays the corresponding activity.
La gestión censal (formación de la matrícula del impuesto, calificación de actividades y señalamiento de cuotas) es exclusiva de la Administración Tributaria del Estado. No obstante, la notificación de estos actos puede practicarse tanto por los Ayuntamientos como por la Administración de Estado, junto con la notificación de las liquidaciones que determinan las deudas tributarias.
The Tax Agency manages the national and provincial quotas.The census management of municipal quotas may be delegated to Town and City Councils, Provincial Councils, Island Councils and other entities recognised by law and CC.AA. that request it, under the terms established in the regulations.
Taxpayers of the IAE are natural persons, legal persons and entities without legal personality that carry out business, professional and artistic activities on national territory; salvo las agrícolas, las ganaderas dependientes, las forestales y las pesqueras.
Sin perjuicio de lo anterior están exentas del IAE:
Las personas físicas.

Entities with a turnover of less than €1,000,000 in penultimate year prior to the year in which the tax is due, in general.

Los contribuyentes por el IRNR con establecimiento permanente con un índice neto de cifra de negocios inferior a 1.000.000 € del penúltimo año anterior al del devengo del impuesto, con carácter general.
Taxpayers exempt for all their economic activities do not have to file a declaration for the IAE The presentation of census declarations of registration, modification or cancellation replaces the presentation of form 840 of the IAE.