Consult filed tax returns
Depending on the model you wish to consult, you can identify yourself using any of the forms available on the website:
Electronic certificate or electronic ID
Cl@ve PIN
Income Tax reference number (for forms 100 and 714)
The details required to make the query are the taxpayer's Tax ID Numbe, the form and the fiscal year, although other additional filters can be included, such as the period or date and time range.The model, financial year and period fields have a tab from which you can select the available tax return models, the financial years for each of them and the period.To set the date you can use the calendar or indicate it in the format dd/mm/yyyy, two digits for the day, two digits for the month and four digits for the year.
Click on "Search" to locate the files matching the search criteria.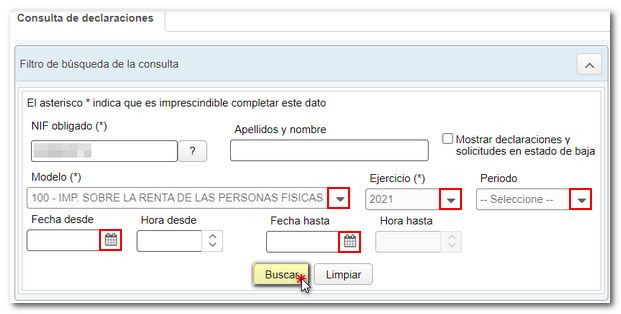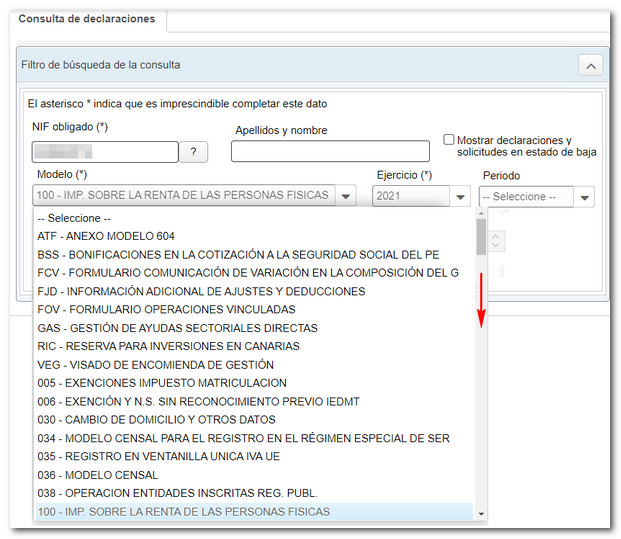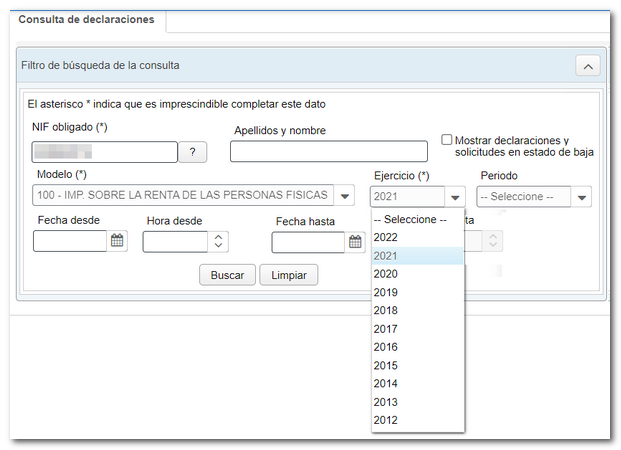 Click "See" in each column to access the file and tax return copy, or to download the file.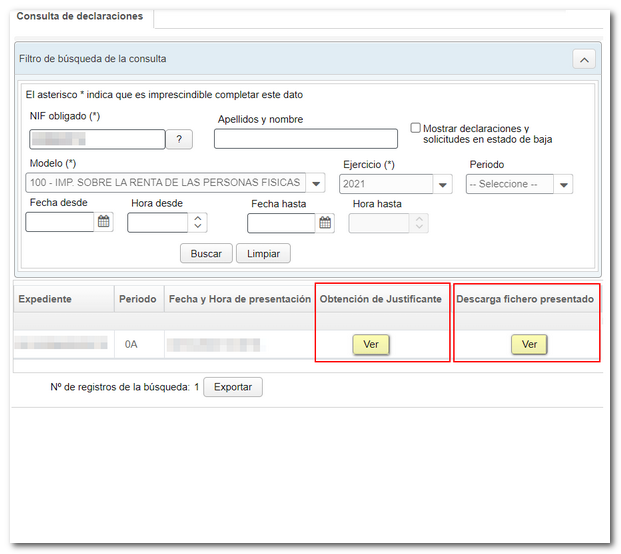 From the column "Obtaining the Proof" a new window opens for viewing the document in a PDF embedded in the browser.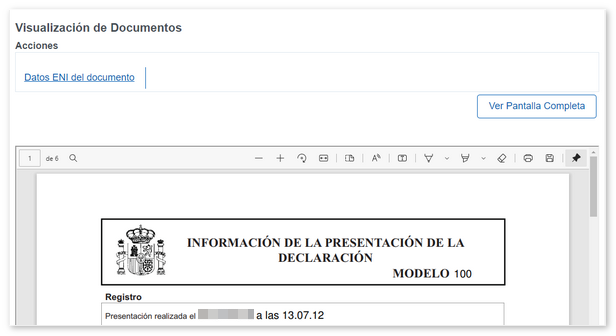 When it comes to downloading the file, your browser will open a window for you to download the TXT file containing the tax return.It will have as its name the file number and the date and time of download, although you can change it to any other name you consider appropriate.