"Session has expired" or loop referenced id
When trying to request the reference or identify yourself with it in Renta WEB, these two situations may arise caused by the configuration of the device.
One of the problems that may appear is that after entering the DNI / NIE and the additional information, instead of moving forward, the browser takes you again to enter the data (loop).
The other problem is that when trying to access Renta WEB the error message "The requested resource is no longer available" may appear. The session has expired. Click here to return to the application."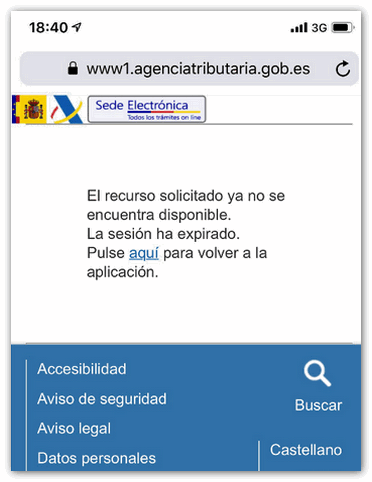 This behavior has been detected on devices with the Android operating system (Google Chrome), iOS and Mac OSX (Safari), caused by the blocking of cookies.
Settings for Android + Google Chrome
Access the three vertical dots in the upper right corner, "Settings", "Site Settings" and "Cookies".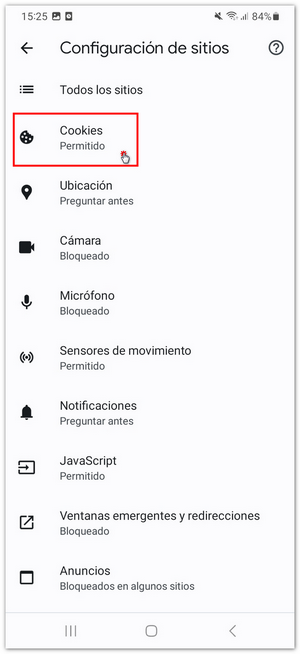 "Cookies" must be allowed and "Block third party cookies" must not be checked.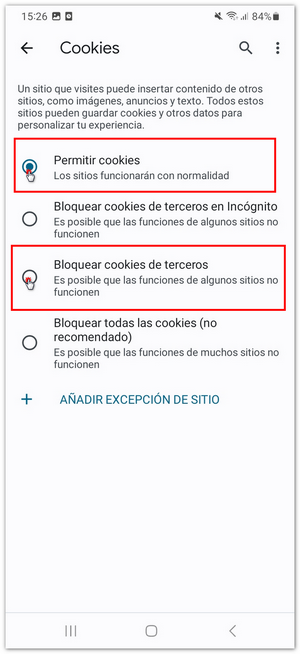 Settings for iOS + Safari
Go to "Settings" on your phone and locate "Safari."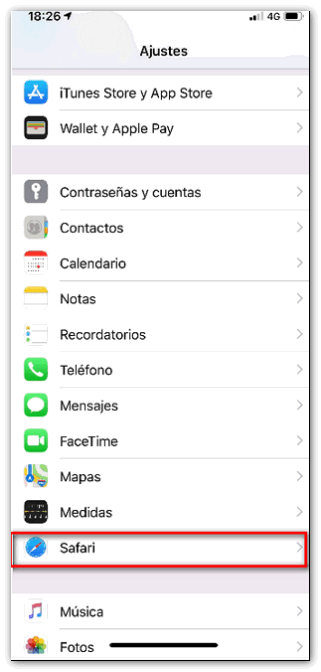 Within "Privacy and security" the "Block all cookies" option must be deactivated.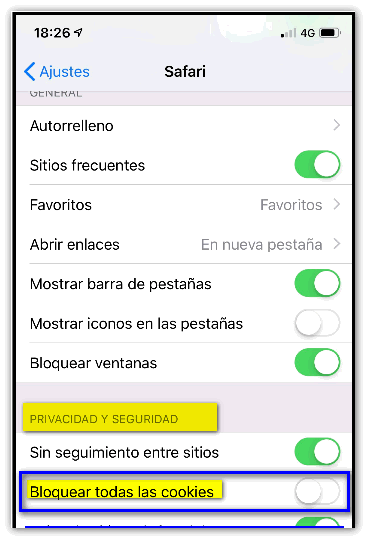 Settings for Mac OSX + Safari
Go to "Safari", "Preferences", "Privacy" and make sure "Block all cookies" is NOT checked.