Consultation of a previous payment by direct debit in settlements and debts
To consult the payment of a settlement and recover the NRC, it is necessary to identify yourself with the same certificate or electronic ID used at the time of making the payment of the settlement or using Cl@ve PIN.
After indicating the concept/model of the debt, the voucher number, the identification and financial data, click on "Accept data and Continue".If we have a bank account registered for the identified NIF, tick the corresponding box and it will not be necessary to fill in the IBAN.
If you made the payment on behalf of a third party using the account of the person liable to pay by proxy, tick the box "Payment by proxy on the account of the person liable to pay".
Then, after verifying your details, tick the "I agree" box and click on "Sign and Send".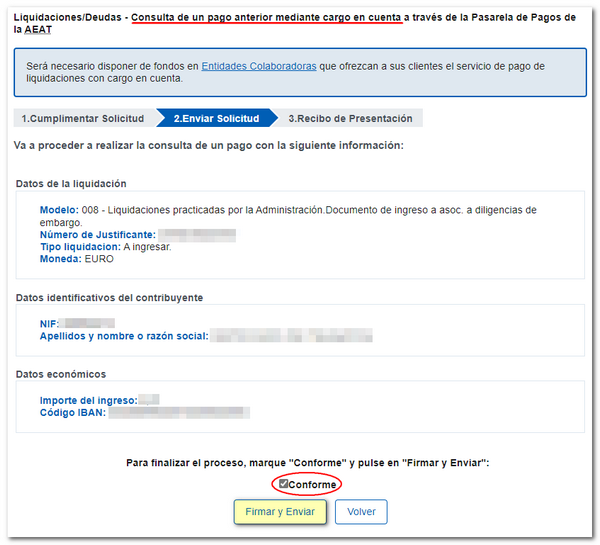 If the payment has been made correctly and for the data indicated, the generated NRC will be displayed as proof of payment.You can also download the receipt in PDF format by clicking on the button "Proof of Payment".