How to eliminate a digital certificate
Skip information index
Macintosh.How to delete an electronic certificate in Mozilla Firefox
To delete a certificate in Mozilla Firefox, go to the "Firefox" menu, "Preferences" or the three horizontal stripes icon in the top right corner.
Check the "Privacy and security" option and in the "Certificates" section click on "View certificates".
Select the certificate in the "Your certificates" tab and click on the "Delete..." button.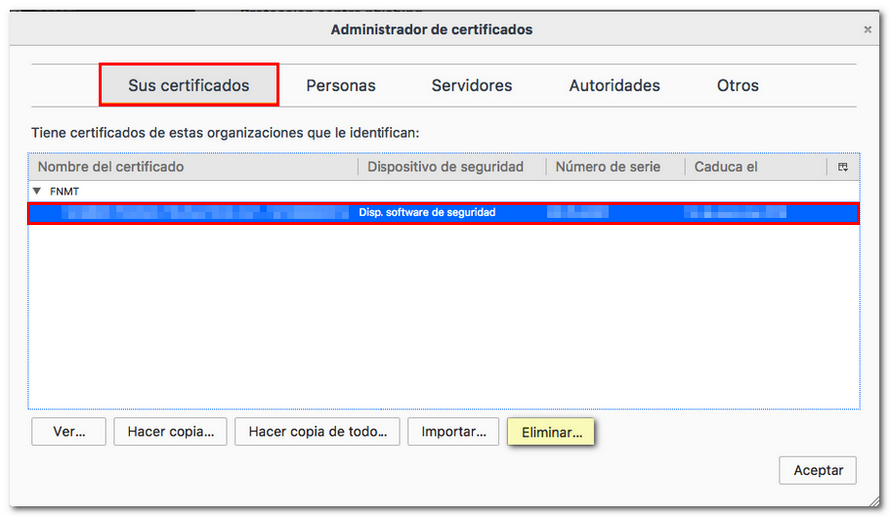 Finally, confirm that you want to delete the selected certificate by clicking "OK".