How to indicate the tax assignment in Income Tax WEB
If you want to allocate a percentage of the full fee to collaborate with the economic support of the Catholic Church, or with other purposes of social interest, first verify and accept the information in the initial window "Identity Data".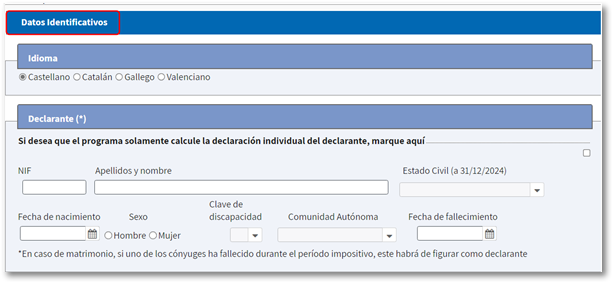 You will go directly to "Summary of declarations" from where you can locate the concept, by clicking on "Declaration sections".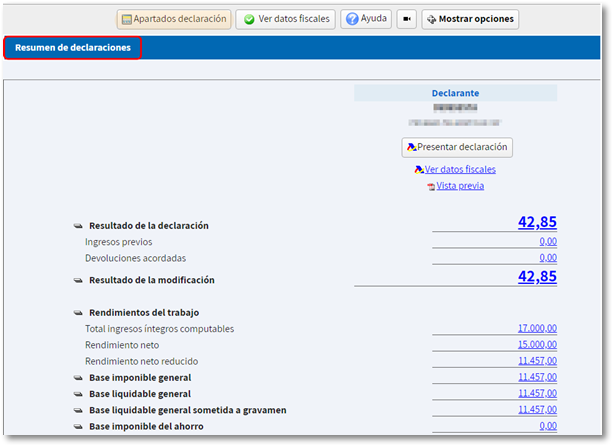 Select "Tax allocation to the Catholic Church and/or other purposes of social interest".

The option you reported in the previous exercise will be ticked.If you did not file your Income Tax in 2021, this option will not be pre-selected.You can opt to check one of the options, neither or both.To continue working with your declaration, you can click on "Show options" to use the arrow commands to navigate between the pages or again from the tab "Declaration sections", locate the different sections of the declaration.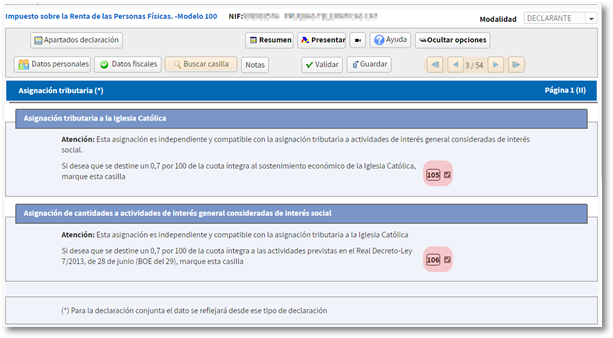 Remember that ticking any of these boxes does not affect the result of the declaration.