Consultation and cancellation of informative tax returns (Financial year 2019 and onwards)
Skip information index
Consultation and cancellation of informative tax returns (Financial year 2019 and onwards)
From the electronic office it is possible to consult, modify and cancel information returns.The options available when accessing the "Consultation and cancellation of returns" service depend on how the return was filed and the status of the return.
Select the tax year, indicate NIF of the declarant and choose the model from the drop-down menu.By default, the model of the procedure you are in will appear.Then click "OK".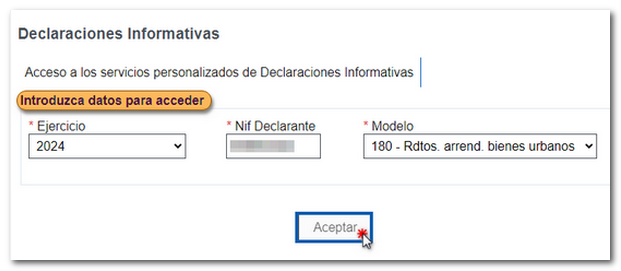 The list of files will be shown, including the supporting number, the file, the date of submission, whether it is a supplementary or substitute tax return, the supporting number of the previous tax return, the status and the number of details (records).
To consult the declaration, see the services available and the history of the file, click on the voucher number in the "Voucher" column.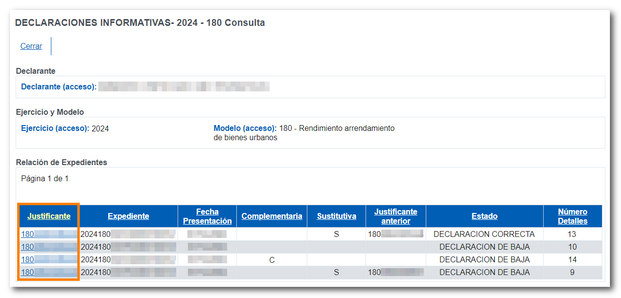 In the declarations whose status is "DECLARATION CORRECT", depending on the form of filing of the form, by means of a form or "TGVI - Online" (file), the following options will be shown in the "Available Services" tab:
Cancellation of Tax return due to Substitution

Consultation and modification of detail records (if the tax return was submitted by form)

Cancellation of detail (if the tax return was submitted by file)

Consult detailed records (if the tax return was submitted by file)

Filing receipt (PDF)

Recording of the tax return (consultation/copy)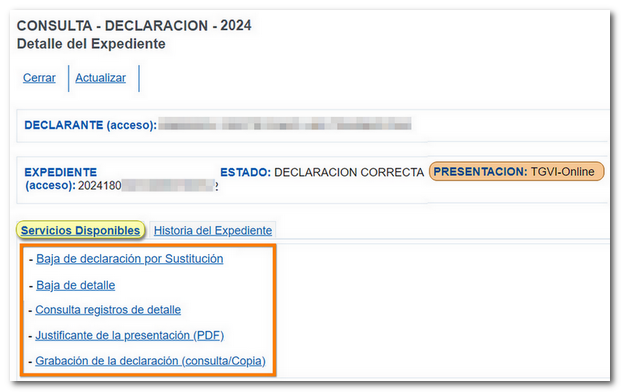 In the "File history" tab, you will find the list of steps taken with the tax return and the date of action.