Form 131
Skip information index
Hard copy filing per file of Preliminary Tax Return Form 131
You can file form 131 on paper by importing the file of the return to be transmitted, with the data adjusted to the register design.The registration design is published on the website in the "Help" section at the bottom of the page and also in the block on the right-hand margin under "Registration designs of models 100 to 199".
Access the link "Form 131.Financial year 2021.Form for filing (draft return with file)On the next page, click "Read return" and locate the file with the details of the return.
The form with the tax return data is shown below.
The available options can be consulted at the bottom.Click on the "View file" button to view the uploaded file.
Check that the tax return does not contain errors before selecting the tax return type from the button "Select Payment/Return". If the selected tax return type is "Payable", you may optionally include the bank account you wish to be charged.
Finally, click on the button "Generate draft return" to generate the PDF document with the contents of the tax return.You can save the document, print it, and submit it on paper.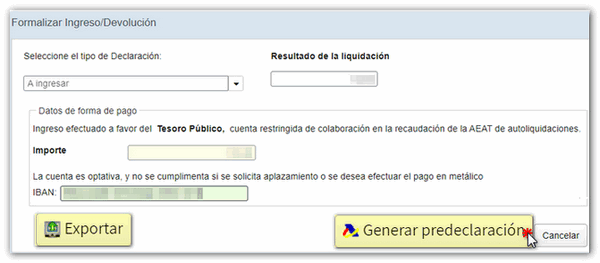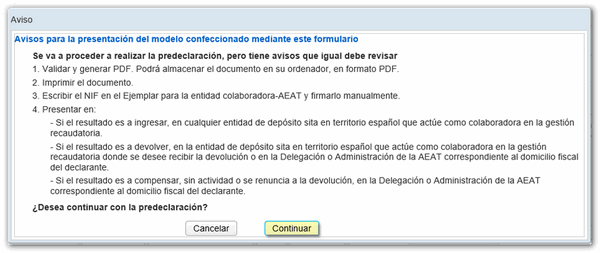 Remember that if you have any doubts on tax matters, you should contact the Basic Tax Information Service on 901 33 55 33 /91 554 87 70 or consult in person at your Administration or Delegation.
Hard copy filing of Preliminary Tax Return Form 131