Income Management offered by the APP-AEAT
Skip information index
Information and income survey
In block "Income information and survey" there are several options: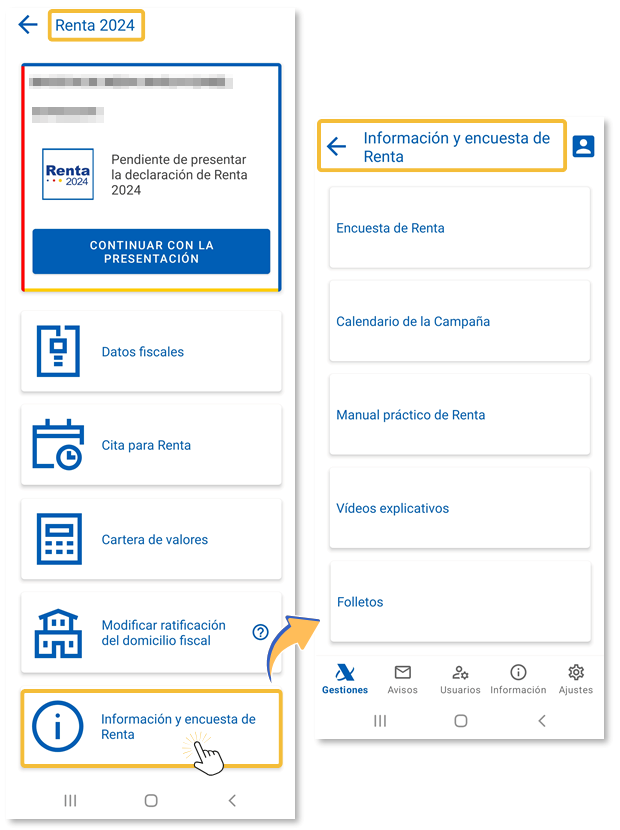 Income Survey

to express your opinion on the services provided by the Tax Agency and your degree of satisfaction.

Campaign Calendar

where you can find out what the main dates of the 2022 Income campaign are.

Practical Income Manual 2022

with an index to facilitate the search for content (as of April 11).

Explanatory videos

to facilitate the processing of the declaration with tutorials on obtaining the reference number, accessing the draft and submitting the declaration among others (starting April 11).

Brochures

of the 2022 Income campaign in PDF format that you can open and save on your device (starting April 11).