Submission and consultation of Form 140 before 1 March 2020
Skip information index
Changes to form 140 prior to 1 March 2020
To access this option you need to identify yourself with a digital certificate, DNIe or Cl@ve PIN.
Once you have identified yourself, fill in the applicant's identification details:NIF, surname and name.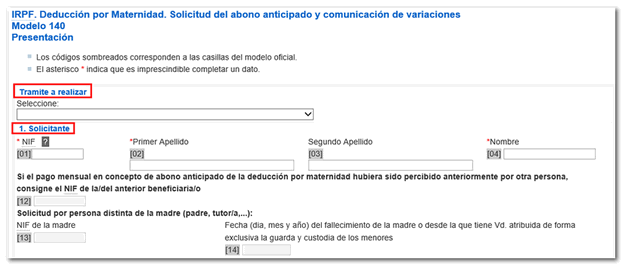 Select the type of procedure you wish to carry out.

There are 4 types of changes:
Credit bank account

Loss of beneficiary rights or renouncement of payment

Change of Social Security or Mutual Benefit Society system

Cancellation of one of the children
Depending on the selected procedure, specific data will be requested.Make the necessary changes and click "Sign and send" at the bottom.
Then tick the "I agree" box and click "Sign and send" again for the changes to take effect.