Forms 291 to 347
Skip information index
Form 294
You can electronically file "Form 294.Individualised list of clients receiving profits distributed by Spanish collective investment institutions, and those on behalf of whom the trading entity has carried out share redemptions or transfers" by means of a file.
The electronic filing of Form 294 requires identification with an electronic certificate of the taxpayer. Además del propio titular de la declaración también puede presentarla un tercero que actúe en su nombre, ya sea un colaborador social o un apoderado a realizar el trámite.
Then select the certificate and click "OK".
For electronic filing, it is necessary to have a file with the tax return you will send, with the data adjusted to the registry design corresponding to the form.
After identification, the window for loading the file appears.Read the prompts and click "Choose file" to select the file from the file browser.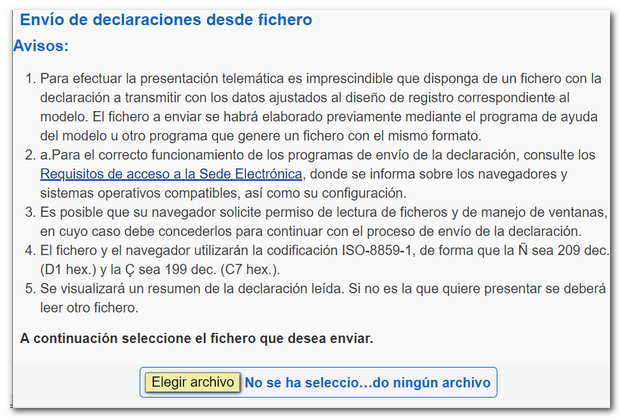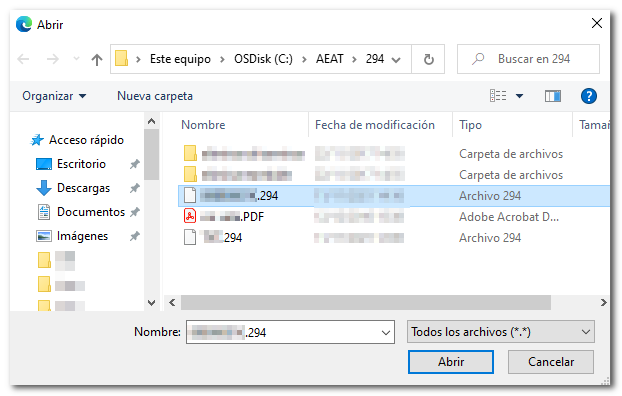 Se mostrará un resumen de la declaración.With the "View" button you can check the registry design of the uploaded file.If there are no errors, click the "Sign and send" button to begin filing.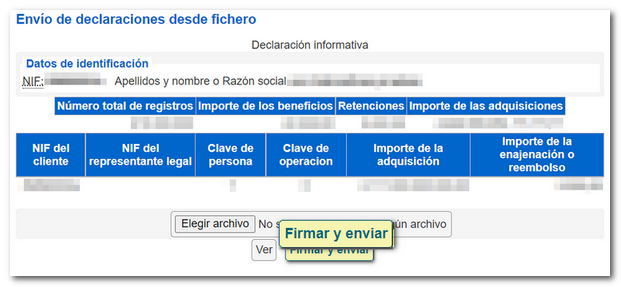 En la nueva ventana, marca la casilla "Conforme" para confirmar la presentación de la declaración.Finally, click "Sign and Send".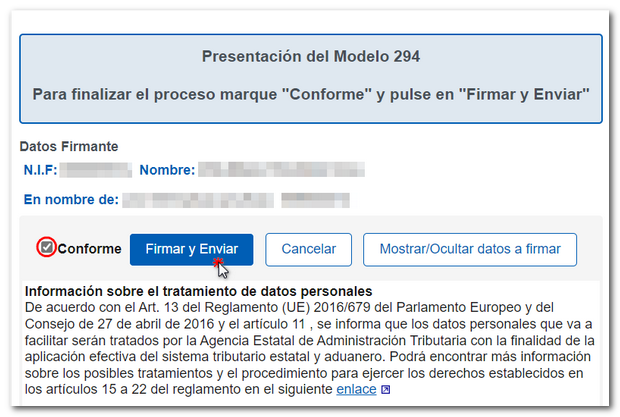 The result of a correctly submitted tax return will be a reply page with an embedded PDF, the first page of which contains information on the tax return filing (registration entry number, Secure Verification Code, receipt number, date and time of tax return filing and details of the taxpayer). The following pages contain a complete copy of the tax return.